The November #NEVERMIND Newsletter is a physical and virtual tour in neuroscience and nanotechnology! - we start with a virtual tour in the brain of patients with neurological disorderes under the guidance of
Oliver Sacks
: an easy to read book that approaches neuroscience from a new point of view!
Read more
In October, the Labion team participated at 
Nanomedicine International conference
 in Milan.
NanoMed aims to give a complete overview of the state of art, the latest results, difficulties and the future trends in nanobiotechnology and nanomedicine.
The event offers to PhD and young researchers the opportunity to discuss the results of their studies and to create new cooperation project.
Read more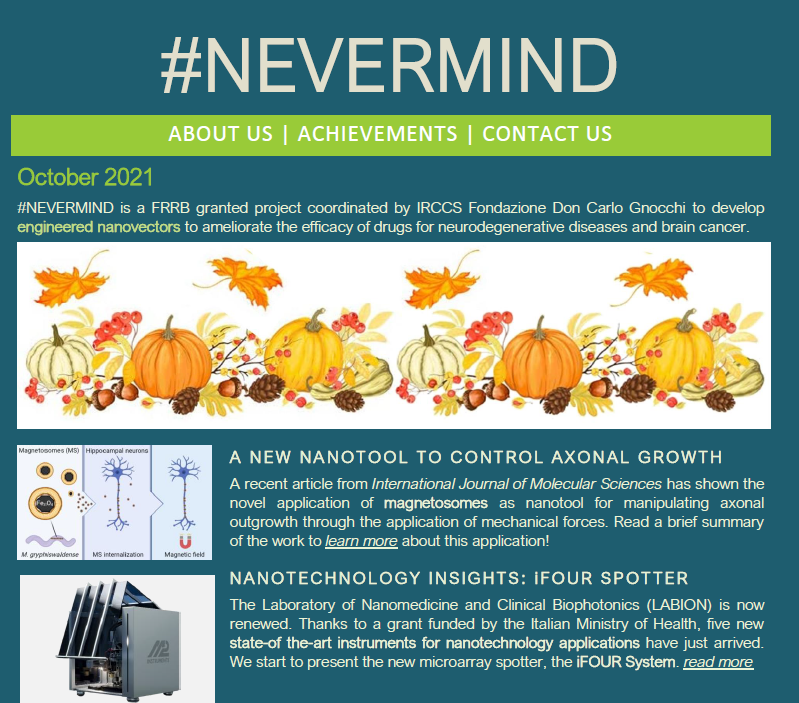 The #Nevermind Newsletter has  a major focus:
nanomedicine
. This month we introduce you to a new technology for axonal growth:
magnetosomes
! Innovative, creative solution for the stimulation of neuronal growth. Do you know what is a spotter? Labion has  a new one!! Just arrived, we are planning...
Read more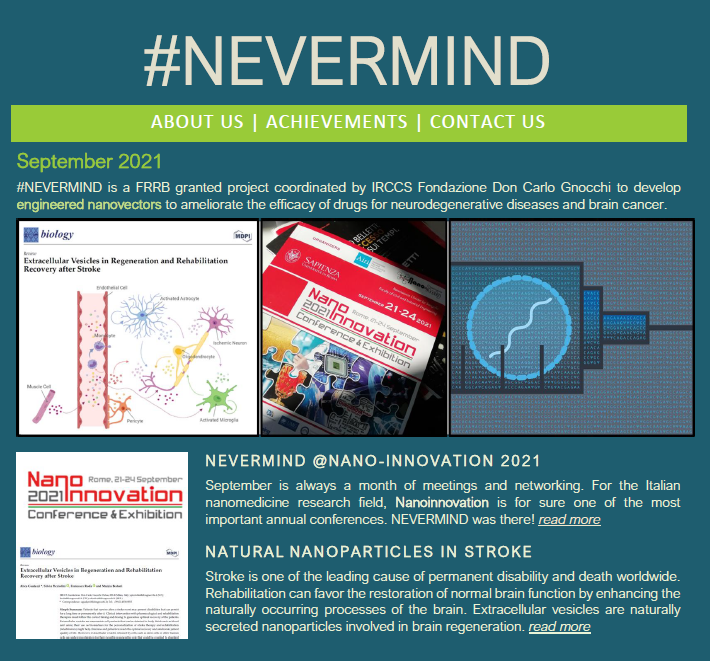 Nanomedicine is quite young, but decades of studies and efforts have found great application in the fight agains SARS-CoV-2.
This month the #NEVERMIND newsletter will be centered on NANOMEDICINE and its crucial role in biomedical research!
- In September the most important Italian Annual event of Nanomedicine took place: Read more
Valentina started working at Fondazione Don Gnocchi this month!
She has received her Master's degree in Medical and Pharmaceutical Biotechnology at the University of Pavia in April 2020 working on the development of engineered ferritin nanoparticles as drug delivery systems for her experimental thesis.Then, she worked in a company for the processing of COVID-19 swabs and the...
Read more