Labion is proud to communicate the open access publication of recent results on the diagnosis of Amiotrophic Lateral Sclerosis (ALS) by Raman analysis of SALIVA!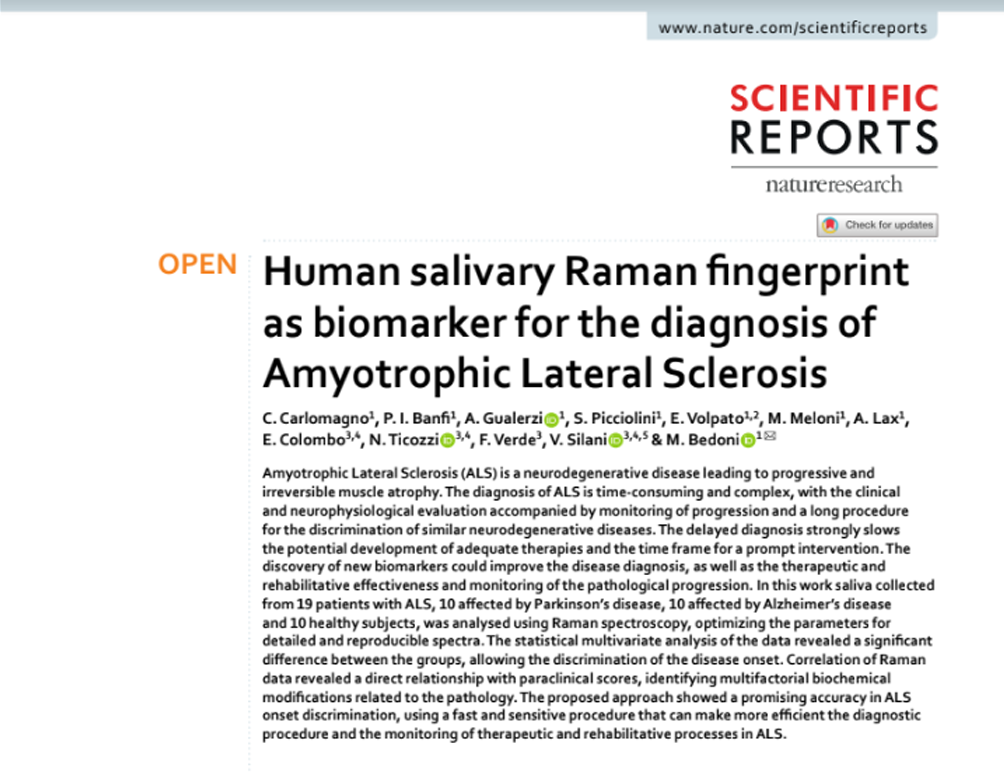 Labion in collaboration with the Respiratory Rehabilitation Unit of IRCCS S. Maria Nascente (Head: Dr. Paolo Banfi) and Istituto Auxologico Italiano (Prof. Vincenzo Silani) has developed a biophotonic platform based on Raman spectroscopy for the fast analysis of saliva that could revolutionize the long and laborious route to diagnosis for ALS patients.
With the non-invasive collection of saliva, the Labion researchers, in particular Dr. Carlomagno under Dr. Bedoni supervision, have demonstrated the possibility to diagnose and monitor such a devastating disease. This work not only paves the way for a new era in ALS diagnosis, but it brings also hope for new therapeutics: thanks to the repeatible non-invasive monitoring of ALS progression, accurate trials could be designed and the efficacy of new drugs could be monitored, as well as the efficacy of personalized rehabilitation treatments.
In 2019, Dr. Carlomagno was granted with a Starting Grant by Ministero della Salute to work on this project.
Read more here
Read the complete work on Scientific Reports journal here