On 9th March 2021, Arianna Iannone has discussed her Master's thesis in Industrial Biotechnology at Università degli Studi di Milano-Bicocca about "BIOCHEMICAL CHARACTERIZATION OF EXTRACELLULAR VESICLES USING SURFACE PLASMON RESONANCE IMAGING: A POTENTIAL TOOL TO DISCOVER PREDICTIVE BIOMARKERS FOR STROKE".
With a final mark of 110/110 cum laude, Arianna has presented the main results of her experimental thesis performed at LABION, under the supervision of Dr. Bedoni and of all the Labion researchers.
In 2020, despite difficulties related to COVID-19 pandemic, Arianna has worked at LABION learning how to design and run an SPRi experiment on clinical samples on her own and to crtitically analyse results.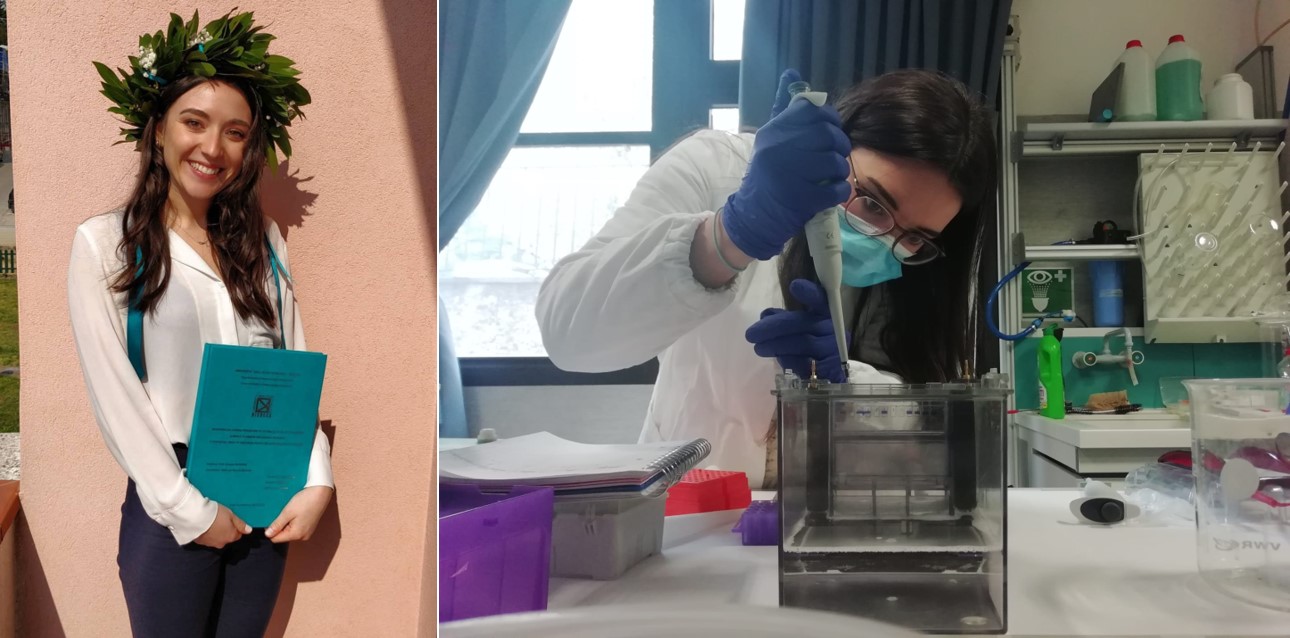 We are very proud of you Arianna, well done!