The March release of the #NEVERMIND newsletter wants to share with you two stories from the scientific community:
the lipid shell story to learn when were lipid nanoparticles discovered and how scientists paved the way to the lipid-based COVID-19 vaccines;
new hope for Alzheimer's patients with a new possible biomarker for the most common form of dementia in the elderly.
Moreover, we are pleased to inform you about the upcoming event From lab to clinic. Virtual regenerative medicine workshop, organized on 28th April with the participation of Dr. Bedoni (Fondazione Don Gnocchi – LABION) and the Special Issue "Optical Biosensors for the Detection of Biomarkers" of the open access journal "Sensors"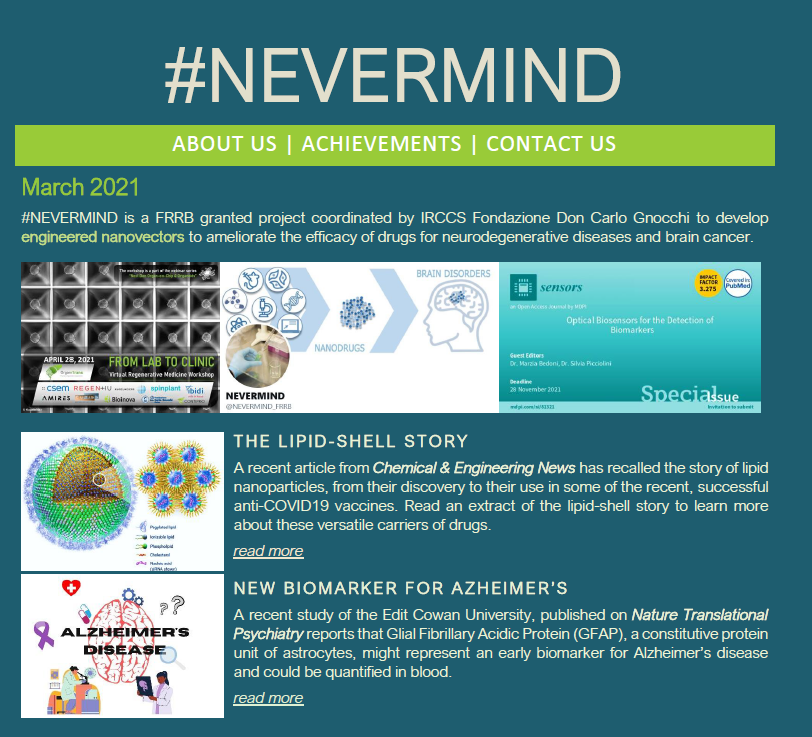 D0n't forget to follow us on facebook , twitter and instagram !