Nanomedicine is quite young, but decades of studies and efforts have found great application in the fight agains SARS-CoV-2.
This month the #NEVERMIND newsletter will be centered on NANOMEDICINE and its crucial role in biomedical research!
- In September the most important Italian Annual event of Nanomedicine took place: NANOINNOVATION. The #NEVERMIND Consortium has participated to the meeting with poster, oral presentations and with Dr. Bedoni organizing multidisciplinary scientific sessions.
- nanotechnologies are crucial for the translation to clinics of extracellular vesicles research, i.e. the study of naturally secreted nanoparticles involved in many physiological ann pathological processes. Here we present you their role in stroke and brain recovery.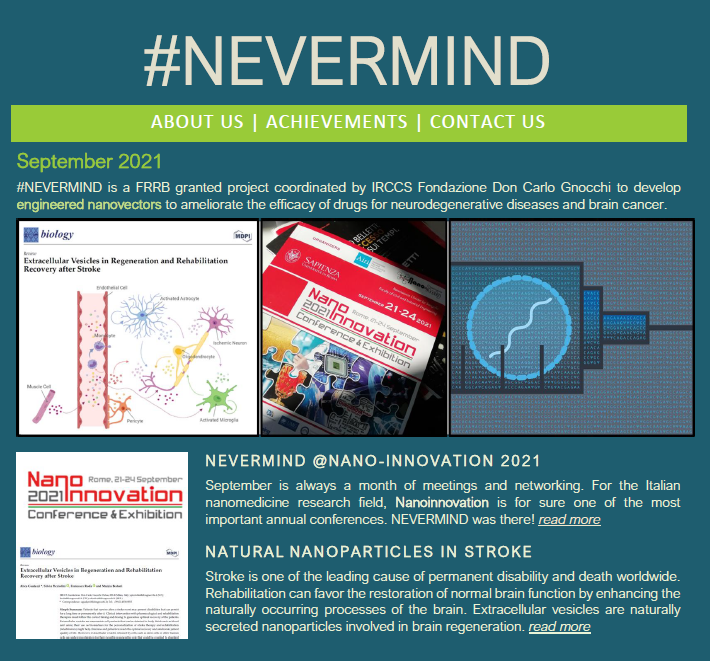 Enjoy your reading!
If you missed previous newsletter, you can find here our archive.
And don't forget to follow us on facebook , twitter and instagram !