From the Nevermind Consortium our very best wishes for a joyful and safe Christmas!
Enjoy time with families and friends!
In the December newsletter of the Nevermind project:
- In December NEVERMIND Consortium has presented a new series of free webinars: NEVERMIND COFFEE HOUR: One hour of pleasant discussion about reserach in the fields of nanomedicine and neuroscience. More webinars in 2022!!
- Nanomedicine requires advance instruments. We would like to present you one of the latest instruments arrived at Labion: Ella.
- Nanotechnologies have found wide application in life science research. A recent review collects recent updates in the extracellular vesicles research field.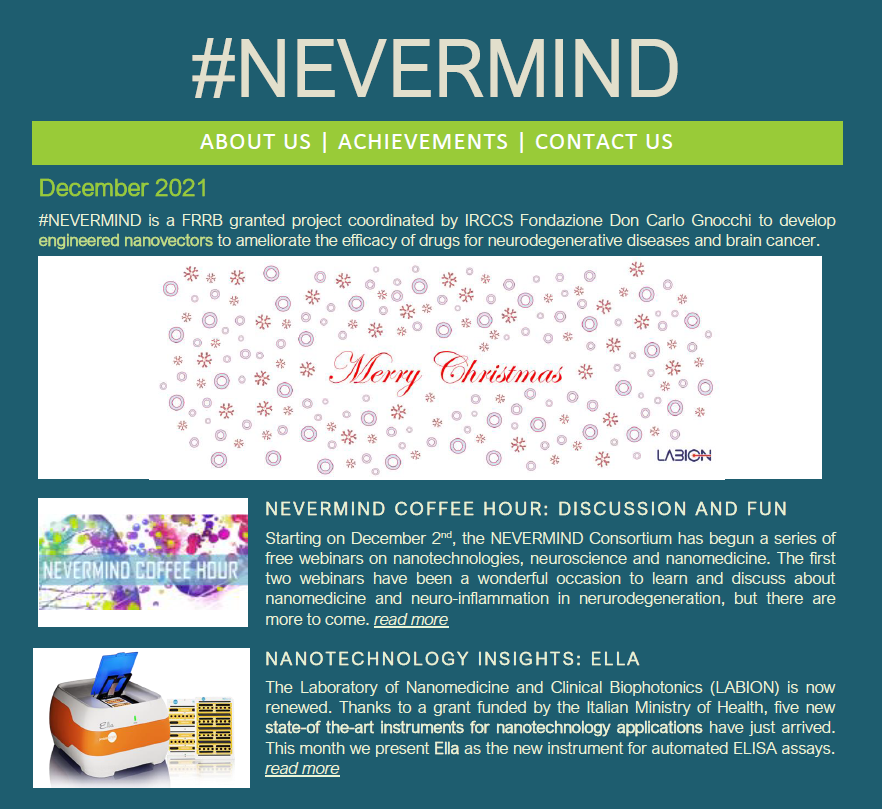 Enjoy your reading